We provide quality machined parts at competitive prices to keep your organization competitive in todays global economy!!! We offer stocking programs to assist our customers with spikes that may occur in your market place!!
CNC Turning and Milling
At Machining Design, we provide you with unparalleled machining CNC milling and CNC turning services. Parts are produced on CNC Turning Machines (up to 6 axis) and Milling Equipment on multi-axis machines. Whether you are in need of complex components with high tolerances or custom parts with exact specifications, we do it all!
We help our diverse client-base in producing ultra-specific and intricate parts with a wider range of capabilities by using CNC turning and milling machining. We provide precision CNC parts to industries like Aerospace, Automotive, Electronics, Medical, Military, Pharmaceutical & more. You wouldn't have to go anywhere!
Metal Fabrication
Machining Design can be your one stop shop for all your metal fabrication queries. We can quote your laser, plasma or water jet requirements with no issues, so you take home a completely refined product. From cutting, welding, to finishing- we can help with any fabrication needs that you might have. Through our 50 years in business, we have the experience and skills to ensure your project is successful.
Rigid Quality Control
We are dedicated to providing quality parts to our clients. We try to exceed the expectations of our customers through rigid quality assurances and control through numerous written procedures and policies. We keep detailed records to help deal with any unforeseen issues that may arise.
With Over Five Decades of Experience in Machining, We Assure That Your Project Is A Successful One!!
Materials that We Commonly Use
Brass
Brass is a metal made of copper and zinc, having a muted yellow color. It has good corrosion resistance against seawater.  It is a highly durable material.  The most common type of brass for machining is C360, which is a free cutting brass.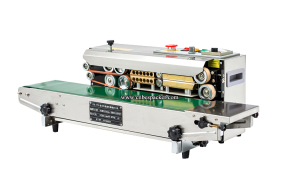 Industrial Plastics
Plastics are comparable to metals in cost per weight with plastics generally being less costly by volume. That implies the material cost will be less if the material quality of plastic is adequate. 
Plastic
Plastics are comparable to metals in cost per weight.  Plastics are generously less costly by volume. That implies the material cost will be less if the material quality of plastic is adequate. Some plastics are more wear resistant then others.  We can provide UHMW - Acetal - Nylon and various other plastic materials.
Aluminum
Aluminum parts are economical, lightweight and attractive. Parts made from this metal are often less expensive because they can be machined in less time.  7075 aluminum has a higher strength to weight ratio over 6061.  Not all aluminums are created equally.
Phenolics
Phenolic is the oldest thermoset material and is still widely used to mold a variety of parts in the electrical, housewares, automotive and energy industries.
Exotic Alloys
High Temperature alloy steels are often specified when high strength is needed in moderate to large sections. Also, thermally treated alloy steels generally offer high strength-to-weight ratios.  A2 material will provide good wear resistance.
Steel
Custom steel parts are often economical and are used in countless ways including: electronic enclosures, automotive parts, engine parts, lighting fixtures, appliances, bolts, nuts, tools, etc. There are many types of steel - C12L14 being the most economical.
Copper
This metal is a very good conductor of heat and can be machined to any form. Copper is resistant to rust and other corrosion.  It is also very good for electrical conductivity.
Stainless Steel
Custom stainless steel parts are often used in: containers, handles, marine parts, engine parts, cooking utensils, medical devices, hospital instruments, lab equipment, and architectural parts.  Did you know that some stainless will corrode?  316 stainless is a robust stainless used in the marine industry and is very good for corrosion resistance.