We will help with your CAM/CAD design. We are here for you!!
Machining Method
Machining Design will run your parts in the most efficient method possible.  We do this by analyzing the job in the quoting stage.  We strive to give our customers a competitive price without compromising the quality of the part.  Whether it is a 6 axis CNC lathe or a 3 axis CNC milling machine, we will find the right fit for your part.
Fair Pricing
We look forward to a continued long-term relationship with our clients. We believe honesty is the core principle to any partnership. Following this mantra we help our clients to minimize the production cost in the best possible ways.  Without compromising quality or service, we will offer the most competitive price possible.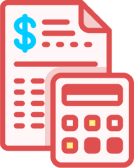 Reliability
Machining Design has been in business for over 50 years.  We have endured all types of economic situations during this time.  Through the establishment of great relationships with our customers, we continue to grow our business.   We achieve this by offering quality CNC custom machining parts, on time at competitive prices.  You can rely on us.
With our cross-industry expertise and multi-disciplined staff we create what you conceive.
Materials that We Commonly Use
Brass
Brass is a metal made of copper and zinc, having a muted yellow color. It has good corrosion resistance against seawater.  It is a highly durable material.  The most common type of brass for machining is C360, which is a free cutting brass.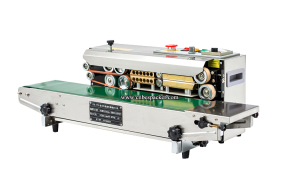 Industrial Plastics
Plastics are comparable to metals in cost per weight with plastics generally being less costly by volume. That implies the material cost will be less if the material quality of plastic is adequate. 
Plastic
Plastics are comparable to metals in cost per weight.  Plastics are generously less costly by volume. That implies the material cost will be less if the material quality of plastic is adequate. Some plastics are more wear resistant then others.  We can provide UHMW - Acetal - Nylon and various other plastic materials.
Aluminum
Aluminum parts are economical, lightweight and attractive. Parts made from this metal are often less expensive because they can be machined in less time.  7075 aluminum has a higher strength to weight ratio over 6061.  Not all aluminums are created equally.
Phenolics
Phenolic is the oldest thermoset material and is still widely used to mold a variety of parts in the electrical, housewares, automotive and energy industries.
Exotic Alloys
High Temperature alloy steels are often specified when high strength is needed in moderate to large sections. Also, thermally treated alloy steels generally offer high strength-to-weight ratios.  A2 material will provide good wear resistance.
Steel
Custom steel parts are often economical and are used in countless ways including: electronic enclosures, automotive parts, engine parts, lighting fixtures, appliances, bolts, nuts, tools, etc. There are many types of steel - C12L14 being the most economical.
Copper
This metal is a very good conductor of heat and can be machined to any form. Copper is resistant to rust and other corrosion.  It is also very good for electrical conductivity.
Stainless Steel
Custom stainless steel parts are often used in: containers, handles, marine parts, engine parts, cooking utensils, medical devices, hospital instruments, lab equipment, and architectural parts.  Did you know that some stainless will corrode?  316 stainless is a robust stainless used in the marine industry and is very good for corrosion resistance.